It's been three years since Tomorrow was first revealed to the world with the launch of electricityMap in 2016. At the time, each of the last 16 months were already the warmest ever measured since recording began in 1880.
Unfortunately the trend hasn't stopped, as last July officially turned out to be the warmest month ever recorded!
However, we can proudly state that we've successfully been able to contribute to raising awareness about the urgency of the situation. Our guide to climate change has been widely shared, and electricityMap, with its millions of visitors every year, has enabled world citizens to better understand the challenges of building a low-carbon society.
But we didn't stop there. As Greta Thunberg said in Paris, the real danger is when companies and politicians are making it look like real action is happening, when in fact almost nothing is being done apart from clever accounting and creative PR. This is why we've been committed to combating greenwashing, such as the unfortunate false promise of clearing one's conscience by buying green electricity.
Looking back, we really owe this success to the contributors. They have been the ones silently working on improving and correcting the data behind electricityMap, as we approach the 1000th pull request on our open source repository. To them, I extend my heartfelt gratitude and respect.
But we're not stopping here. We believe information precedes action — only when you know the impact of your behaviour can you decide how to act. This is why we're building the Tomorrow app: a way to automatically help you understand your carbon footprint, and act on it. It's built in the spirit of openness and privacy: your data never leaves your device, and the integrations used to calculate your footprint are open source.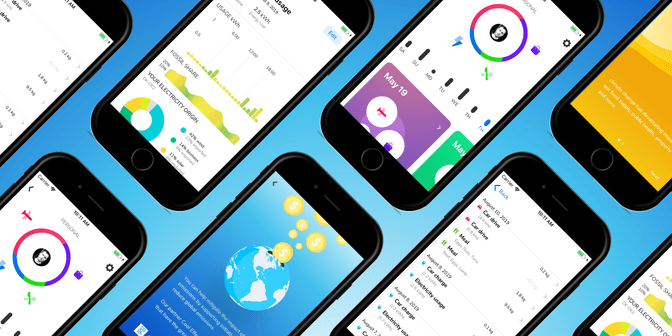 We're on a very ambitious journey, and this is why we're growing the team. We need all the help we can get. This is the most important challenge of our time, and too little resources are dedicated to solve it. If you want to be part of the movement, sign-up for beta testing, contribute to our open source initiatives, or join us on Slack.
The last three years have been amazing - and we're looking forward to many more 🎂.