2019 was the year the world woke up to the climate crisis. It is the year where the climate activity Great Thunberg became the TIME magazine person of the year, but it's also the year where Australia experienced the future, with December temperatures skyrocketing to an average of above 30 degrees Celsius!
As the urgency of the situation became apparent across the world, world leaders failed to take action at the COP25 with Brazil and Chile notably backing out on hosting the event. Emissions are still rising as we're told that we only have 9% of carbon budget left (10 years at the current rate) to keep under 1.5 degrees. In reality, we're heading for a >3 degrees warning according to the November UN Emissions Gap Report. The divide between awareness and action has never been greater.
How does Tomorrow fit in
This divide is the reason behind our existence. Individuals and organisations are paralysed: what should they do? Pushed to take action, they rush to buy carbon offsets as an honest attempt to fix the problem. Unfortunately trees take time to grow, and true carbon sequestration solutions are still economically infeasible for most. We're taking a more fundamental approach by empowering individuals and organisations to understand their footprint at a very granular level, which in turn empowers them to reduce it.
What did we do in 2019?
electricityMap is our flagship product and 2019 firmly anchored it as the leading electricity carbon footprint platform. With its 1.8 million sessions during the year, it enables anyone to explore and understand emissions coming from electricity.
We further developed our Machine Learning capabilities, and improved our marginal algorithms assessing the hourly savings of charging electric vehicles at the optimal time. By expanding our collaboration with the energy industry, we were invited to write about our experience in a book called The European Energy Transition which is part of a course given by the Florence School of Regulation.
Through our collaboration with Barry, we enabled Danish electricity consumers to understand the footprint of the electricity they use. Our data enables consumers to make better decisions, by letting them shift the time of use of their appliances based on times where the electricity is expected to emit less carbon.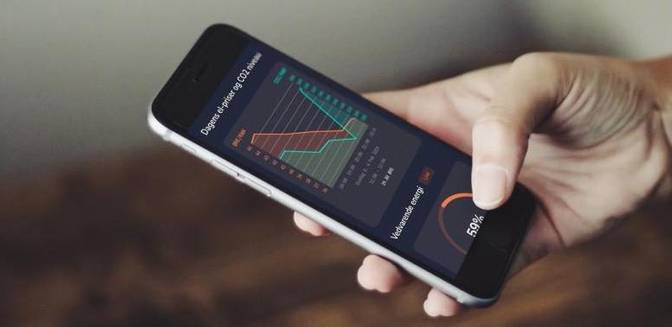 The shift to a multi-product company
We knew that focussing on electricity wasn't enough if our ambition really was to change the world. This is why we spent most of 2019 secretly working on a new product. It all started when we discovered we could automatically calculate the footprint of the Uber's we were taking by simply connecting to the Uber API. What if we could connect to all the apps we were already using to get an automatic and granular overview of my carbon emissions?
We quickly built a prototype, and launched a private alpha with a few trusted users. Throughout the year, we built more than 15 app integrations that now are open sourced (some of them were even built by the community!). The carbon models we built are also open sourced, which means they can be re-used (and improved) by anyone. Using the feedback of our very engaged early testers, we experimented with the UX, trying to figure out the best way to input the activities we perform and visualise the associated footprint.
The result is an app that enables anyone to discover their carbon footprint in an automated way. The response from our early testers has been tremendous, and we can't wait to open it up to the public in the next few months!
What is coming next
Leveraging the technology built in the electricityMap and in our upcoming consumer app, we have started to build a service for organisations, such that they too, can understand and reduce their carbon footprint. Today, it is still too cumbersome for organisations to calculate their footprint and to prioritise their efforts. Should they recycle better? Reduce plastic? Buy green electricity? We gathered a few select partners with whom we co-create this solution, and we hope to be able to present it to you all very soon!